Erwyn in its basic element is a traditional bluegrass band: American folk music, fast & wild solos with polyphonic vocals and a good dose of blues on top of it.
But Erwyn also merges the various specializations of his musicians in its sound spectrum. From ancient music, classic to pop & jazz, even to contemporary music, all is united within its colorful, traditional Instrumentation.
… and always in the bag: the Groove!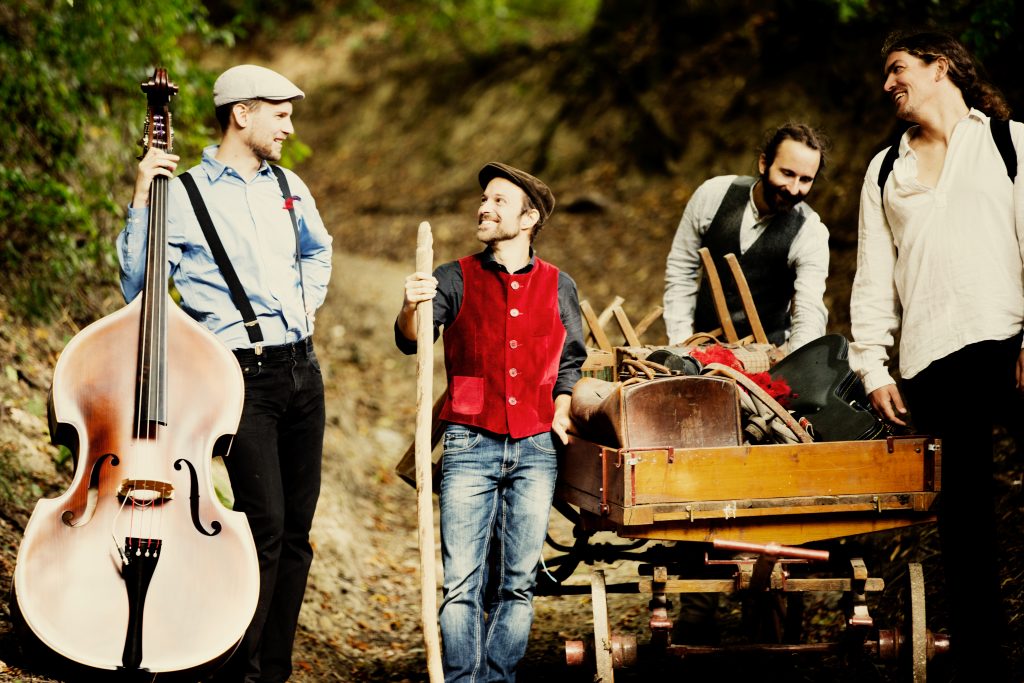 Erwyn understands itself as a playground for all kind of music. The ensemble´s joy in all different styles and their variety of interpretations shall interest the classic-fan for pop music, make the pop-fan curious for ancient music, the jazz-head tap his feet to traditional tunes and in the meantime show how natural and self-evident contemporary music can be.